After Riots, Life in Maputo Returning to Normal
11 September 2010
11 September 2010
Tags: Mozambique
No Comment
Print This Post
After the massive disruption caused by last week's food riots, Maputo was returning to normal.
Both the public bus company TPM, and the privately-owned minibuses known as "chapas" were providing passenger transport, and Maputo residents attempted to catch up on the shopping they had been unable to do over the previous three days.
Most of the city's shops and markets, which had closed for fear of looting when the riots broke out on Wednesday 8th September, have now reopened.
The barricades which rioters had placed on the main roads in Maputo and the neighbouring city of Matola have been removed. Troops were called in to help in the clear-up in Matola, particularly along the motorway to South Africa. Not only were the remnants of the barricades removed, but the troops collected old tyres lying by the roadside, so that they could not be used in any future disturbances.
One of the rioters' complaints was the rise in the price of bread. But in fact, prices now differ wildly from bakery to bakery. Comparing notes on Saturday morning, AIM reporters confirmed that in some places, shopkeepers had practiced speculative prices for bread, while elsewhere there had been no increase at all in the price of a loaf.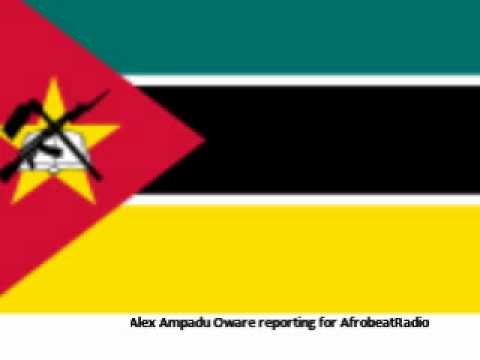 Mozambican women are faced with with a rising cost of living as they work to provide for their families.
Meanwhile the Political Commission of the ruling Frelimo Party has condemned the riots. In a statement issued on Friday, Frelimo warned that violence and destruction "drag the country backwards, and are contrary to the national efforts in the struggle against poverty".
It claimed that the culture of hard work, dialogue and peace is fundamental in order to increase production and productivity in order to minimize the effects of the international financial crisis, and the increase in world food prices.
A former journalist, Maxelomus who is a member of a good governance think-thank, The Center for Public Integrity praised what it called the "speedy intervention" of the forces of law and order – although in reality the riots took the police by surprise, and the police failed in their key task of defending the city against disturbances.
"We have found out that during the popular protest ,the police were ill-prepared ,they have used violent means and even live bullets against the crowd.
The police are there to protect the citizens and certainly when people are already running risks by taking to the streets".
Maxelomus,Center for Public Integrity
Written by Alex Ampadu Oware
Audio files supported by Radio Netherlands Worldwide link up between African in the Diaspora and Africans in Africa