Ghana's Prez Mills will be impeached if… Says Ndebugri
24 August 2010
24 August 2010
Tags: Ghana
No Comment
Print This Post
A Former Peoples National Convention (PNC) MP for Zebila, John Ndebugri has stated that President Mills would be impeached if he openly supports the vitriolic utterances made by the ruling NDC Party Chairman Kwabena Adjei against the Judiciary.
On Friday August 20, 2010 an aide to President Mills, Nii Lantey Vanderpuije told Citi FM(an Accra based radio station) in an interview that President Mills fully supports the comments by NDC party Chairman Kwabena Adjei that the government will intervene and "clean the judiciary", if the Chief Justice fails to fight what he sees as growing rot within the judiciary.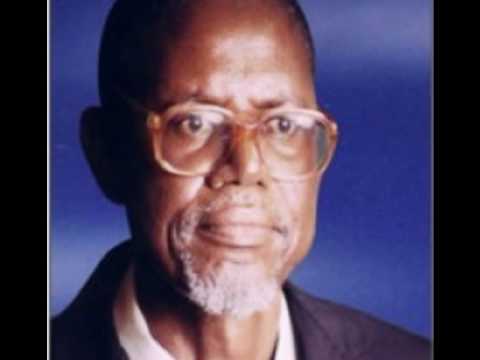 Dr. Kwabena Adjei has been the subject of public discussion with a barrage of criticisms from members of the law profession and the opposition NPP who say his comments undermines the authority of the judiciary and subverts the constitution.
Speaking on Citi FM's talk show programme "The Big Issue" on Saturday August 21, John Ndebugri said he believes Nii Lantey's comments are a figment of his own imagination adding that he doubts that the President, who is a law Professor, will support such threatening comments.
The PNC man, who crossed carpet to join the NPP after the 2008 elections, charged President Mills who is currently on leave in the United States of America to distance himself from the comments made by Kwabena Adjei.
According to Mr Ndebugri, President Mills could be impeached if he supports such "dangerous" comments that subvert the constitution of the country.
"I heard the Special aide to the President Nii Lantey Vanderpuije say that the President stands solidly behind his chairman. I don't want to believe that my good old Professor would stand solidly behind such subversive words, I believe that this gentleman is acting ultra vires his functions as special aide, but if he does and we go to the Supreme court and we get a declaration and we get the necessary direction then the way will be clear for the President to be impeached. He will be removed".

"The President shouldn't wait to arrive, he should quickly speak to us like Yar' Adua did when he was far away receiving treatment, he should speak to us immediately and distance himself from the words of Dr Kwabena Adjei otherwise he is directly inferring lines to be impeached".
Meanwhile David Annang a member of the NDC legal team, says the NDC as a party fully supports the comments made by Kwabena Adjei.
According to him the comments made by the NDC Chairman has been misinterpreted by members of the minority. He said the comments were a reminder to the judiciary and not a threat.
News Report by Alex Ampadu