Kenya Votes for New Constitution in Referendum
4 August 2010
4 August 2010
Tags: Kenya
No Comment
Print This Post
12.5 million Kenyans were expected to on Wednesday August 4, to decide whether or not to adopt a new constitution for Kenya. Voting started at 6am at 27,000 at polling stations in all 210 constituencies and ended amidst tight security at 5pm.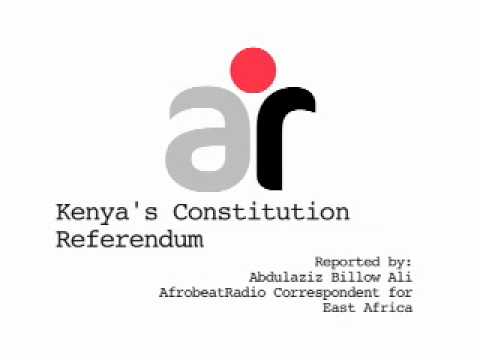 Passage of the Draft constitution is expected to bring radical changes to the way the country is governed, amongst which include the creation of a new chamber of Parliament and the devolution of government local counties. A vote against the draft, on the other hand, will see the process sent back to Parliament for a fresh start.
Updates on the result of the vote will be published as soon as it is available.
News Report By Abdulaziz Billow
Abdulaziz Billow is AfrobeatRadio's correspondent for East Africa.