WGWC: African Woman
14 July 2010
14 July 2010
Tags: Nigeria, South Africa, USA
No Comment
Print This Post
On April 14, Jean-Sébastien Brettes, Melissa Gundlach, and Nicholas Kuhn, all New Yorkers originally from Europe & Africa, left for Africa to start "We're Going to the World Cup!" (WGWC) followed by a small camera crew, making a pilgrimage down the continent from Morocco to South Africa, arriving in time to attend the 2010 World Cup. The 3-month journey takes them across 11 countries and over 5,000 miles.
The WGWC team arrived in South Africa on time for the World Cup. Well, we all know how that ended. Spain is the world's soccer champion with its 1-0 win over Netherlands. Since the team's arrival in Johannesburg, however, they have been dealing with health issues due to malaria. AfrobeatRadio will bring you the WGWC team's experience in South Africa, and a final interview on their overall experience in Africa shortly. While we wait, we wish the sick members of the WGWC a speedy recovery.
In the mean time, while in Nigeria, WGWC brings you a short video of a Nigerian woman's perspective on the roles of women in African societies and what needs to be done to strive for equality.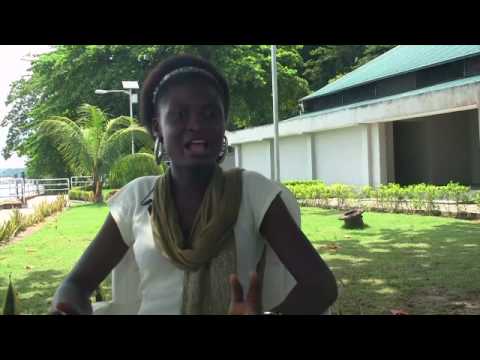 Follow their journey on their website
and on Facebook