We are going to the World Cup: Nigeria
1 July 2010
1 July 2010
Tags: Nigeria, South Africa, USA
No Comment
Print This Post
On April 14, Jean-Sébastien Brettes, Melissa Gundlach, and Nicholas Kuhn, all New Yorkers originally from Europe & Africa, left for Africa to start "We're Going to the World Cup!" (WGWC) followed by a small camera crew, making a pilgrimage down the continent from Morocco to South Africa, arriving in time to attend the 2010 World Cup. The 3-month journey takes them across 11 countries and over 5,000 miles.
The WGWC team reported from Nigeria:
After exciting Ghana and a brief stop in Benin, we arrived in Lagos, Nigeria. We had heard many a story of the troubles we would surely encounter in this supposedly hostile country. We are happy to report that from what we experienced, nothing could be further from the truth. While there are most likely precautions that are required in select locales, the whole of Nigeria is certainly not a hotspot. The places we spent time in and the people we met were thoroughly enjoyable and not once did we fear for our safety.
Lagos proved to be a thriving metropolis with a similar frenetic energy to that of New York. There were a number of late night outings, providing us the opportunity to see another, more modern side of West Africa. Anthony Kojo Williams supplied a passionate account of his take on Nigerian football. A bit of a controversial figure, and although he pushes buttons, no one can claim apathy from him when it comes to soccer!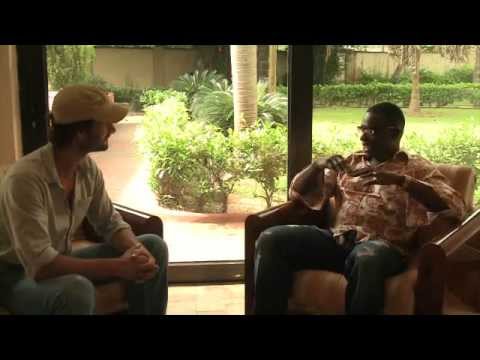 Niko became good friends with one of the local musicians in Lagos and was able to capture amazing footage of him around the city. Watch for a music video coming soon that is Niko's pet project. Our final Nigerian destination was Calabar, an incredibly clean-cut, well-manicured city in the southeastern region of the country near the Cameroon border. Here we delved a bit more into the lives of Nigerian women. Soccer enthusiasm does not wane when it comes to the fairer sex! As always, our photos and videos provide a small glimpse into all that we have been absorbing. Give them a look and tell us what you think.
Follow their journey on their website
and on Facebook