Look Beyond Appearances
1 July 2010
1 July 2010
Tags: DRC
No Comment
Print This Post
A group of paraplegic street musicians from Kinshasa, Congo, Staff Benda Bilili, which roughly translates to "look beyond appearances",  creates music that affects people across various cultures and music traditions.  Vitality and authenticity, their music contains, combines sounds and feel of rumba, soul, blues with hints of funk and reggae. Their lyrics often include applicable social messages. The former homeless musicians managed to grab the attention of listeners from Canada, through several European countries, to Japan filling the concerts' roster of the troupe.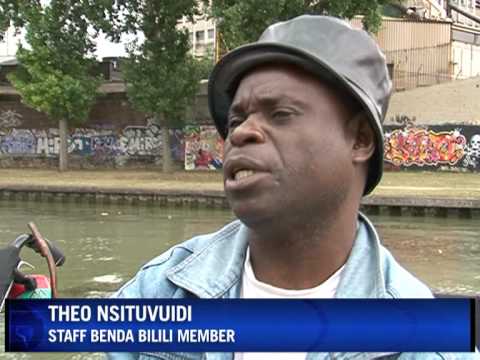 "Look beyond appearances" seem to be an important context of music phenomenon Staff Benda Bilili managed to create: they proved, once again, that talented musicians, and music lovers, can still connect to enjoy musical originality outside the over-commercialized channels created by large music conglomerates which use their own recipes in manipulating a commercial appeal. Staff Benda Bilili's accidental encounter with a French video crew opened possibilities that went beyond the Staff Benda Bilili's own expectations.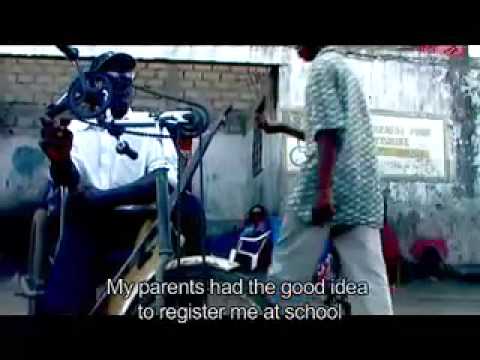 Apart from presenting serious socio-economic issues, in a way blues, or reggae, deal with a despair and hope, Staff Benda Bilili also produces musical celebration of strength, beauty and life. The unique whining sound, you hear in the recording below, is an original one-string instrument invented and played by the youngest member of Staff Benda Bilili, a homeless boy adopted by the group. The instrument, made out of yellow metal can, is presented by him in the center of the photo at the top of this post.
Written by Mark Bajkowski.
Mark, born in Poland, is a Jack of all trades, master of none, who lives in New York since 1979. Mark has an unusually wide range of interests and is known to relate well to the people half of his age. Since his early childhood, he felt a curious relation to Africa, which unavoidably brings up the controversial subject of multiple-life experiences.