R.I.P Da Grin
24 April 2010
24 April 2010
Tags: Nigeria
2 Comments
Print This Post
Da' Grin, born in 1987 as Olayitan Olanipekun Oladapo, is dead at the tender age of 23. The Nigerian rapper never recovered after the devastating car accident last week when his car run into a cement carrying truck. He passed away on April 22nd at 8:30pm during the treatment for his head and upper body injuries he received at the Lagos University Teaching Hospital.
In his short artistic life he delivered a substantial body of work (see Da Grin Amazon.com MP3 tracks) that was appreciated by a large number of fans and hip hop music critics alike. Popularly known as "50 Cent of Nigeria" he popularized rap especially among his Yoruba-speaking fans. As a talented rapper he was able to paint with his words the images reflecting daily realities of his life in Lagos. Da Grin became a household name after he collaborated with his long time friend YQ on a song Efimile and got bigger with the release of his album, Chief Executive Omoita, which included tracks Thank God, Pon Pon Pon and Kondo.
"He was like a breath of fresh air; the perfect blend of lyricism, and wit. His infusion of the local Yoruba dialect and English in his raps couldn't have been better; it was brilliant. Wow! I am still overwhelmed. And a lot of people wouldn't know how much they miss him till some time pass and you are wondering, "is he really gone for real?" It is just so sad."

Kayode Odusanya, Rap and Style Blog
Below is a video collaboration, released by London-based Nigerian rapper JJC, titled We Are Africans (Naija Remix) that includes performance by Da Grin, Femi Kuti, DJ Zeez, eLDee, Kel and others.
Another rising star has departed way too early. Rest In Peace Da Grin!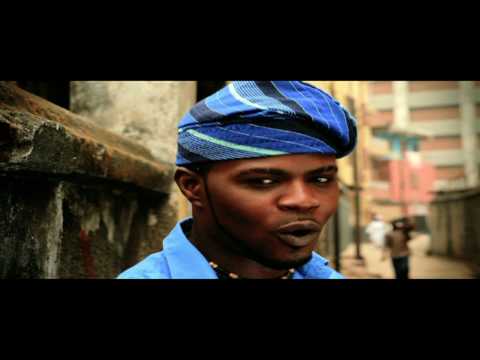 Written by Mark Bajkowski.
Mark, born in Poland, is a Jack of all trades, master of none, who lives in New York since 1979. Mark has an unusually wide range of interests and is known to relate well to the people half of his age. Since his early childhood, he felt a curious relation to Africa, which unavoidably brings up the controversial subject of multiple-life experiences.